Welcome to the latest edition of the "Highest Praise Worship Podcast", sponsored by Highest Praise Productions, Inc. and Worship International.

Subscribing:
There are several ways to automatically receive the Highest Praise Worship Podcast – checkout all the "Subscribe Options" in the right column of this page.
One of the BEST ways to subscribe is by using Apple's free ITunes software. If you don't have ITunes, it's a great, FREE program – click the black "Download ITunes" button in the right column ——-> ———->.
If you're listening, please don't forget to leave a COMMENT below (if no comments have been left yet, please be the first!) … let us know who you are, where you are from, and what you think of the music. We're going to start a monthly drawing of all folks who leave us comments for FREE PRODUCT!
The Show

Segment #1: Praise the Name of Jesus by Ken Mullis
Ken is a great friend, and an awesome songwriter, musician, and worship leader. His personal website is at www.kenmullis.com where you can read his "Tree of Life" insights. I had the privilege of producing (2) live CD's for Ken back in 2002. This is the opening song on one of those CD's, entitled "I Will Run To You". Checkout the leadsheets, lyrics, and other supporting documents in the Highest Praise Music & Media section.

Order Ken Mullis' CD, "I Will Run To You"
Segment #2: "Flying" by Carlos Torres
Carlos Torres is an incredible percussionist and woodwind player. He lives in Hunstsville, AL and is part of "The Rock Family Worship Center". As promised in our last podcast, more instrumental music from Carlos Torres (his website). Our last podcast opened with a sample of this song – now we're pleased to give you the full version of it.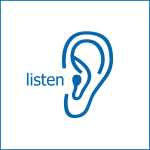 Order Carlos Torres' "Listen CD" at InstrumentalWorship.Com
Segment #3: You Are Faithful by Jason Wallis
Jason Wallis (website) is a great worship leader, songwriter, and friend. He lives in Birmingham, AL and has released a number of great worship CD's. "You Are Faithful" comes from his enhanced "Satisfaction" CD that was produced with the "Student Life" tour. This song was also featured on Worship Leader's "SongDISCovery" program last year.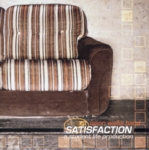 Buy Jason Wallis' "Satisfaction" CD
Hope you enjoy the podcast! Please let us know by leaving a comment!
For the Kingdom,
Fred F. McKinnon
(checkout my personal blog site at www.fredmckinnon.com)