Hey Ya'll –
Welcome to the latest edition of the "Highest Praise Worship Podcast", sponsored by Highest Praise Productions, Inc. and Worship International.

Subscribing:
There are several ways to stay tuned for our new releases:
1) email (just signup with the "email notification" box in the right corner. This is NOT the same as the main Highest Praise mailing list.
2) ITunes or Other Podcasting Software – get the "RSS" feed for auto-download.


If you're listening, please don't forget to leave a COMMENT below (if no comments have been left yet, please be the first!) … let us know who you are, where you are from, and what you think of the music.
Today's Podcast includes:


* Welcome by Fred McKinnon: in the background, enjoy some incredible percussion and woodwinds by Carlos Torres, a talented percussionist and woodwinds artist, and more importantly, a serious worshiper! (more of Carlos' music will be featured soon)
* "I Will Lift Up" by William Duane Clark: this has always been one of the most popular praise songs published by HPP, and last time we checked it was still in the CCLI Top 1000 of all songs. You can download this song's leadsheet, overhead master, lyrics, and other support files in the Highest Praise "Music & Media" section.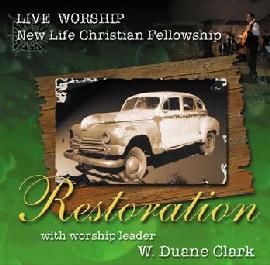 (purchase the "Restoration" CD by William Duane Clark, featuring "I Will Lift Up")
* The Vigil – Film Version by David Nevue: this is an awesome "sneak peak" of the film version of David Nevue's solo piano composition, "The Vigil". The orchestration was done by Jace Vek (www.jacevek.com). David is a talented composer and pianist and worships God. His music is very stirring and you'll enjoy it!
(visit David's site at www.davidnevue.com | visit his blog at davidnevue.blogspot.com)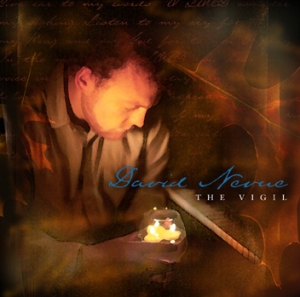 (purchase "The Vigil" by David Nevue at InstrumentalWorship.Com (note: this is the solo piano version on CD – the orchestral version in this podcast has not yet been released).
Well, hope you enjoyed the podcast. I look forward to many more – and check out the comments from listeners on the other posts!
Finally – if you are blessed by this podcast, consider purchasing the CD's from our stores, or you can also make a tax-deductible donation through Worship International, Inc.
Donate
Help support our podcast with a tax-deductible donation to Worship International, Inc., the ministry behind this podcast.
Thanks for listening – please sign the comments below – let us know who you are, where you are from, and how you liked the music.
For the Kingdom,
Fred F. McKinnon
Founder of Highest Praise Productions, Inc.
Founder of Worship International, Inc.
(my personal blog site)