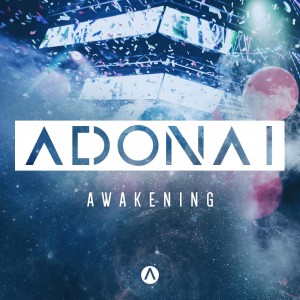 This week's featured song, Adonai, comes from the Awakening Conference (2014). It's an awesome rock worship anthem that conveys the goodness and power of God and the promise of His return. This arrangement is perfect for youth and young adult gatherings and with adaptation will also translate well into older congregations!
Internationally renown singer, songwriter and current Paramore drummer, Aaron Gillespie, is featured on the album and lends his raw, gritty lyric style to his cover of Hillsong United's song, Scandal of Grace.  Gillespie, formerly of Underoath and The Almost, has been an invited worship artist to previous Awakening Conferences.
"We recorded this album live at the 2014 Awakening Conference. We want it to be a true expression of the passion and excitement that was there on those nights. Adonai, meaning, 'My Lord, My Master' and 'God's total possession; my total submission.' It is our hope that, through this album, your life and church will experience the tangible presence of God. It's the sound of what God is doing in our church and our region, and we pray you feel that in the heart of every track," says Music Director, Joshua Foster.
The title song, Adonai, is an anthem for today in its proclamation that Christ is coming back. The driving bass sets an impending tone and the powerful lyrics march the listener towards the hope-filled declaration in the song's crescendo,
"He is coming, the triumphant One.
Lord of glory, burning like the sun.
Full of power, crowned in righteousness,
He is coming, Adonai."
The Awakening Band leads worship for its 13-18 year old youth ministry, Awakening Youth, each week where over 500 teens are in attendance on two campuses and for its Awakening Twenty Plus ministry in the heart of Providence, RI. The Awakening Band also leads worship for its annual Awakening Conference, now in its 9th year, where thousands of young people have accepted Jesus Christ as their Lord and have had their lives radically transformed. Awakening Youth and Twenty Plus was birthed out of New Life Worship Center, a multi-site church based in Smithfield, RI.
Stream/Links:
Chord/Lyric Charts | Website (links to purchase): www.awakeningworship.com