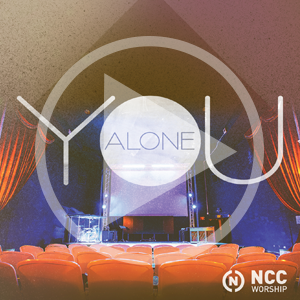 You Alone is a brand new project, highlighting five new songs from NCC Worship. The album is meant to be more of a resource, and not just another standard music release. It includes the songs, both studio and LIVE band versions, as well as LIVE videos, clips of the messages the songs were written out of, and much more.
"The passion that drives the worship team at NCC is to engage the worshipper, and that is evident to anyone who visits any of their gatherings," says Adrian Thompson, VP, A&R Integrity Music. "That was a huge influence in creating this bundle. Together with NCC, we wanted to create a resource that focused on the songs with which their church connected while showing the different ways those songs can be used in worship."
The album ranges from upbeat praise anthems to intimate reflective songs of worship. Our hope is that this resource connects people to God's presence.
You Alone released on March 31, 2015 on all major digital outlets.
Downloads:
Download You Alone Audio (mp3) (Expired) | Download You Alone Chord Chart (pdf) | Buy You Alone (album) on iTunes