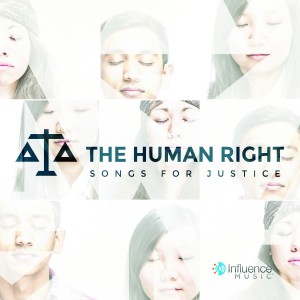 You Love Me from Clayton Brooks is featured on The Human Right (Songs For Justice) album. This collection of new songs is filled with praise and worship, and it has an underlying theme that the basic human right for everyone is to know Jesus!
Established worship leaders such as Will Reagan (United Pursuit), Elias Dummer (The City Harmonic), and Chris McClarney add their voices to students involved in The Human Right movement to shape this collection of songs.
All proceeds from The Human Right Songs for Justice album go to fund Speed the Light, a movement of students who have given over a quarter of a billion dollars to equip missionaries with the transportation and communications equipment they need to provide educational opportunities, rescue victims of human trafficking, dig water wells, and provide disaster relief – all while sharing the light of the gospel in some of the darkest places on earth.
The mission for The Human Right Songs for Justice album is to ensure that every person, young and old, no matter where they are in the world, has opportunity to know Jesus. The heartbeat of this album is to see souls saved and lives changed. It's The Human Right.
Influence Music is a division of Influence Resources. Influence Resources is dedicated to creating powerful resources that impact the world for Christ, taking people from where they are to where God is calling them to be.