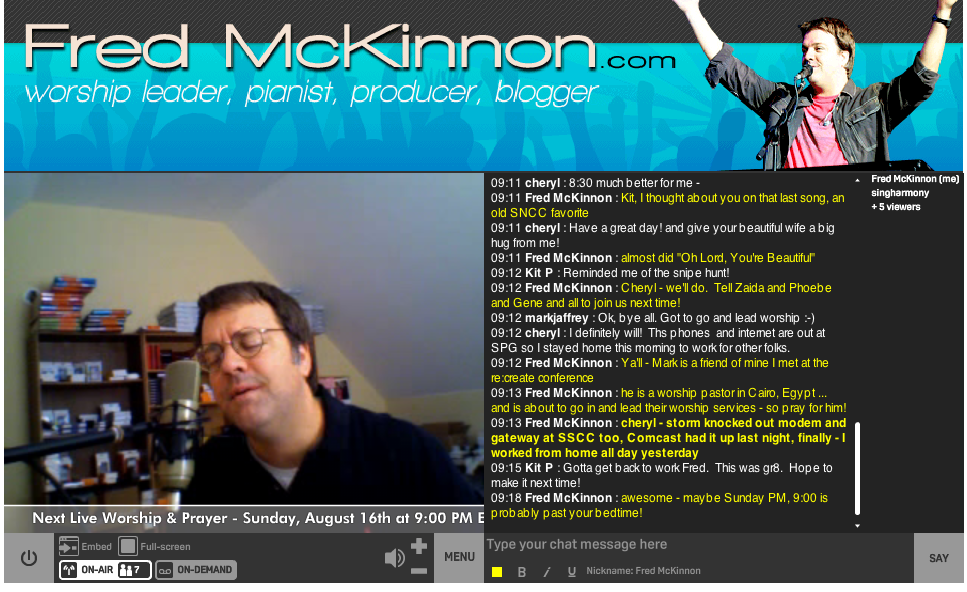 When you think of a worship and prayer service, do you find yourself sitting in your local church?  Thanks to video streaming technology and faster internet speeds, this is now available from the comfort of your home or office.
With an official launch date of Sunday, August 16 at 9:00 PM, EST – Fred McKinnon will be leading worshipers from across the globe in times of worship, prayer, and meditation … all from his home studio or other locations.
With the use of LiveStream and other platforms, we are able to have intimate, authentic times of worship, prayer, and reflection and engage in real-time with worshipers across the globe.  A chat box (on the right side of the live view in picture above) fills up with the greetings, prayers, and praise of those worshipers attending.
For more information, view the Schedule and visit the Live Sessions hosted by Highest Praise Productions founder, Fred McKinnon