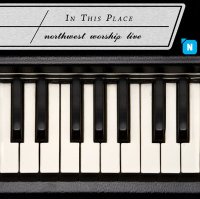 Almighty

Words and Music by:
Travis Jones
@2005, Two Man Tent Music/ASCAP
(Admin by Highest Praise Productions, Inc.)
As Recorded on:
In This Place | Northwest Worship Live (purchase)
(read the ReVue of this album at TheWorshipCommunity.com)
Listen to "Almighty"
[audio:http://www.highestpraise.com/mp3/Almighty.mp3]
Lyrics:
Verse:
For the questions I can't answer
For the mysteries I can't know
For the moments I'm forgotten
For the times I feel alone
For the trials that I suffer
For the aching in my heart
I will bow in awe and wonder
And remember who You are
Chorus:
Almighty.  All knowing.  All-powerful King.
Your greatness inspiring my frail heart to sing.
Verse 2:
For the riches of Your mercy
For the knowledge of Your love
For Your death and resurrection
For the power of the cross
For the gift of life eternal
For the grace by which I'm saved
To the only One who's worthy
Be the glory due Your Name
Downloads:
Mp3 | Chord Chart
*This song is licensed for church usage through CCLI.  Please report usage activity in the CCLI Survey Report.  For commercial use, please contact HPP.
If you enjoy this song, please consider leaving a comment below!