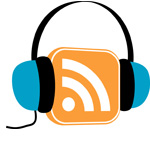 Welcome to HighestPraise.Com.  Our purpose is to help Christians become worshipers in spirit and truth.  (John 4)
Please bear with us as we migrate all of our old content into this new system!
We offer a variety of worship resources, web sites, community, and services for the worshipers worldwide.  From professional music production and recording to songwriter services such as music publishing and administration, our vision is to see the Body of Christ offering authentic, truthful, Spirit-led worship and praise to our God.
HighestPraise.Com has been online since 1995 offering free downloads of worship songs, leadsheets, chord charts, and resources.  Continue Reading…